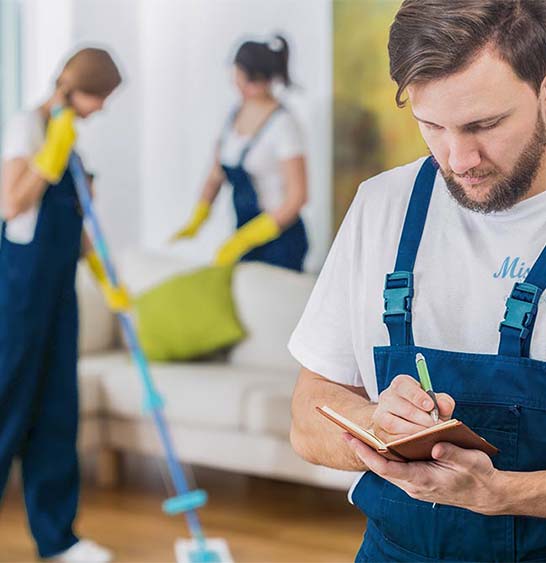 If you're trying to decide on a cleaning company, it pays to know how to pick one out from among the crowd. Hiring a house cleaning service provider for one time or as a recurring service means placing the safety of your site and possessions in the hands of another. Picking the wrong cleaners can lead to damage to your property or risk of theft at the hands of those you trusted to ease your worries about cleaning. During your search, be sure to consider the following elements to make certain you've picked the right crew.
Do they offer the right services?
Every cleaning job is unique, requiring a specific set of cleaning skills to ensure it is done thoroughly and correctly. The best residential cleaning services don't offer a one-size-fits-all service. Instead, they tailor their services to the specific needs of the individual client and location. While having a few standard service packages can be a great starting point, if they don't offer customized packages, it may be best to steer clear. It's also a warning sign if they don't offer the harder, more detailed, or time-consuming tasks as part of their services.
How are their staff trained?
A lack of sufficient training can be a serious issue when admitting supposedly "professional house cleaning service" into your home, apartment, or office. Doing a little research into the training practices of a cleaning company can pay off. Give them a call and talk to them about the way they train their staff, what certifications they get, and what experience they require. You should also speak to them about what kind of continuing education their team receives to stay informed of the latest advancements and changes in cleaning technology.
Speaking of certifications
The cleaning industry has organizations and oversight groups that provide certifications provided to companies that have met a certain set of cleaning standards. Check to see which certifications a company has shown their dedication to excellent service and practices. Once you have the names of these certifications, research the organizations that provide them and learn what their reputation is like in the industry. These two steps can go a long way to ensuring that the company you choose has a reputation for excellence that can be counted on for your cleaning needs.
Are they dedicated to green house cleaning service?
The movement to using materials and cleaning solvents that are environmentally safe is going strong in the cleaning industry. Proven to be safer not just for the environment, but for the health and safety of the people who occupy the cleaned spaces, green products are the new standard. Research the company's cleaning choices, and you'll be able to determine if they're providing cleaning services that are safe for the environment and for you. Modern environmentally safe cleaning products are as effective as the harsh chemical options of yesteryear.
What is the company's reputation in the community, and the industry?
Arguably the first thing you should check on is how long the company has been in business and what kind of reputation it's managed to build during that time. A cleaning company's reputation goes beyond just the community it serves, though that's often the best place to start researching. You can also look into its place in the industry and what their peers have to say about their service. Following this with a search at the Better Business Bureau can round out your search to give you a full profile on the company you're considering. Word of mouth is the best vetting you can get for a company, but a little deeper research is never a bad plan.
Are they licensed, bonded, and insured?
Your apartment cleaning service provider needs to be protected, and by extension, should protect you. Being licensed and bonded tends to be a gateway requirement for the kind of insurance that provides customers and companies alike with great protection. While the company should have a reputation for great performance and excellent care of its customers and staff, mistakes happen. When they do, it's essential that both know that any resulting problems will be taken care of. Being licensed, bonded, and insured ensures that you'll be provided with all the necessary protections. It also shows that the business is both accountable and takes pride in the services it provides.
Doing this level of research can provide you with the foundation you need to make a solid choice about your house cleaning service company. During your search, take the time to give Miss Maid a look, and see if we service your area. Miss Maid has been providing top-notch cleaning assistance to customers throughout its service area. We would be proud to become your choice for apartment cleaning services, so give us a call today!