Miss Maid's signature cleaning is designed to offer our customers a thorough clean of their home following a perfected standard. Specialized methodologies provide our customers with the transparency they deserve prior to any cleaning service delivery. While we have 80+ points on our checklists, we can always customize them according to your specific requirements.
Each of our services is available in the following three options:
Make-Your-Own Package
Our Make-Your-Own cleaning package is offered to let our customers define their specific cleaning priorities for a fixed time period. It is best for occasional, one time cleaning projects that do not require an extensive cleaning throughout a home.
Healthy Clean Package
Our Healthy Clean package is designed to maintain our customers homes crisp, clean and healthy as their properties are subject to Miss Maid's exceptional standards and care. This package is perfect for One Time or Recurring services.
360 Clean Package
Our 360 Clean package is a deep cleaning service designed to reach all rooms and every nook and cranny for sparklingly clean results. This package is perfect for top to toe One Time cleaning service.
Our Signature Cleaning Checklists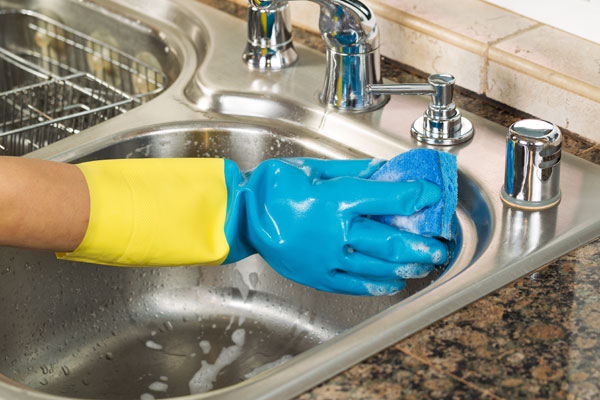 Kitchen Checklist

Healthy Clean Checklist

360 Clean Checklist

Cooking range, oven, cooktop, refrigerator and dishwasher exteriors cleaned and shined
✓
✓
Kitchen cabinets exterior and kitchen countertops wiped and sanitized
✓
✓
Sinks scrubbed, wiped clean and disinfected
✓
✓
Stainless steel, chrome, nickel and bronze finishes polished
✓
✓
Kitchen backsplash hand wiped and sanitized
✓
✓
Range hood and exhaust fan exteriors cleaned and polished
✓
✓
Microwave cleaned inside and out
✓
✓
Kitchen tables and chairs hand wiped
✓
✓
Doors, door frames and wall plates hand wiped and any marks removed
✓
✓
Windowsills and window frames dusted
✓
✓
Baseboards dusted
✓
✓
Floor vacuumed and thoroughly mopped
✓
✓
Cobweb removed
✓
✓
Kitchen trash can emptied
✓
✓
Kitchen cabinets and drawers completely cleaned inside (included for unoccupied properties/ available upon request for occupied properties)

*

✗
✓
Cooking range and oven thoroughly cleaned inside and out
✗
✓
Range hood and exhaust fan throroughly cleaned inside and out

including filters

✗
✓
Refrigerator thoroughly cleaned inside and out

*

✗
✓
Windowsills and frames hand wiped and cleaned
✗
✓
Light fixtures hand wiped and any marks removed
✗
✓
Baseboards hand wiped and any marks removed
✗
✓
Pantry shelfs cleaned, floor vacuumed and pantry organized (included for unoccupied properties/ available upon request for occupied properties)

*

✗
✓
Dishwasher thoroughly cleaned inside and out including filter
✗
✓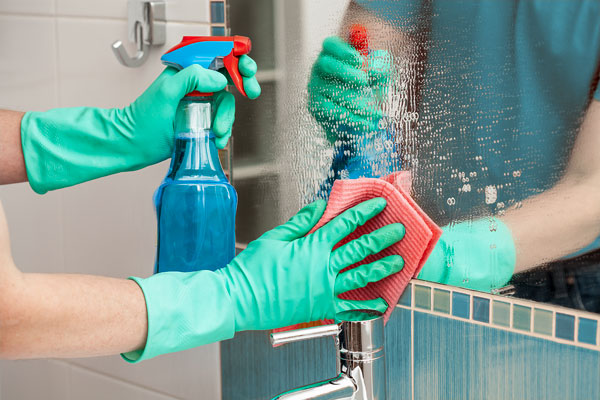 | Bathroom Checklist | Healthy Clean Checklist | 360 Clean Checklist |
| --- | --- | --- |
| Bathtub and shower scrubbed, wiped clean and disinfected | ✓ | ✓ |
| Toilet scrubbed, wiped clean and disinfected inside and out | ✓ | ✓ |
| Sink and backsplash scrubbed, wiped clean and disinfected | ✓ | ✓ |
| Countertop wiped clean and disinfected | ✓ | ✓ |
| Cabinets and vanity exteriors hand wiped clean | ✓ | ✓ |
| Stainless steel, chrome, nickel and bronze finishes polished | ✓ | ✓ |
| Tile walls hand wiped and disinfected | ✓ | ✓ |
| Mirrors and glasses cleaned free of streaks | ✓ | ✓ |
| Towels neatly hung and folded | ✓ | ✓ |
| Doors, door frames and wall plates hand wiped and any marks removed | ✓ | ✓ |
| Floor vacuumed and washed | ✓ | ✓ |
| Windowsills and frames hand wiped and cleaned | ✓ | ✓ |
| Trash emptied; cobweb removed | ✓ | ✓ |
| Baseboards hand wiped and any marks removed | ✓ | ✓ |
| Limescale removed | ✗ | ✓ |
| Cabinets and vanity thoroughly cleaned inside and out | ✗ | ✓ |
| Fan dusted and cleaned when possible | ✗ | ✓ |
| Tile walls and grouting thoroughly scrubbed and cleaned | ✗ | ✓ |
Bedroom Checklist

Healthy Clean Checklist

360 Clean Checklist

Bedroom furniture exteriors dusted
✓
✓
Upholstery vacuumed including underneath cushions
✓
✓
Door, door frames and wall plates dusted
✓
✓
Lamp shades and ceiling fans dusted where reachable
✓
✓
Floors vacuumed and washed including underneath furniture when possible
✓
✓
Empty closet floors vacuumed
✓
✓
Mirrors and any glass surfaces cleaned free of streaks
✓
✓
Windowsills and frames dusted
✓
✓
Baseboards dusted
✓
✓
Cobweb removed
✓
✓
Bedroom furniture hand wiped clean
✗
✓
Bedroom furniture hand wiped inside and out (included for unoccupied properties/ available upon request for occupied properties)

*

✗
✓
Windowsills and frames hand wiped and cleaned
✗
✓
Baseboards hand wiped and cleaned
✗
✓
Beds made and linens changed upon request
✗
✓
Doors, door frames and wall plates hand wiped and cleaned
✗
✓
Walking closet vacuumed
✗
✓
Picture frames and artwork dusted where reachable
✗
✓
Blinds and curtains tops vacuumed
✗
✓
Molding and woodwork dusted and wiped
✗
✓
Lamp shades hand wiped where reachable
✗
✓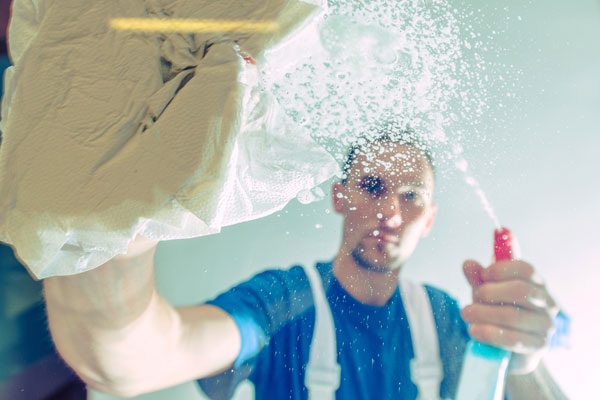 Other Living Areas Checklist
Other Living Areas Checklist

Healthy Clean Checklist

360 Clean Checklist

Living room furniture exteriors dusted
✓
✓
Upholstery vacuumed including underneath cushions
✓
✓
Cushions and pillows fluffed and straightened
✓
✓
Doors, door frames and wall plates dusted
✓
✓
Floors vacuumed and washed including underneath furniture when possible
✓
✓
Windowsill and blinds dusted
✓
✓
Banisters and radiators dusted
✓
✓
Baseboards dusted
✓
✓
Mirrors and any glass surfaces cleaned free of streaks
✓
✓
Lamp shades and ceiling fans dusted where reachable
✓
✓
Cobwebs removed
✓
✓
Hallways and stairs vacuumed and/or washed
✓
✓
Doors, door frames and wall plates hand wiped cleaned
✗
✓
Baseboards hand wiped and cleaned
✗
✓
Windowsills and frames hand wiped and cleaned
✗
✓
Furniture exteriors hand wiped and cleaned
✗
✓
Furniture thoroughly cleaned inside and out (included for unoccupied properties/ available upon request for occupied properties)

*

✗
✓
Picture frames and artwork dusted where reachable
✗
✓
Molding and woodwork dusted and wiped
✗
✓
Blinds and curtains tops vacuumed
✗
✓
Utility room thoroughly cleaned
✗
✓
Lamp shades hand wiped where reachable
✗
✓