A Single Place For All Your Cleaning Needs
Miss Maid's comprehensive residential and commercial cleaning services provide a one-stop shop solution for your needs. Our cleaning services are offered in the segments of residential cleaning, which provides residential customers with traditional cleaning, maid and housekeeping solutions, specialized residential cleaning services, which require elevated skills and professional equipment, and commercial cleaning for our small and medium size entrepreneurs.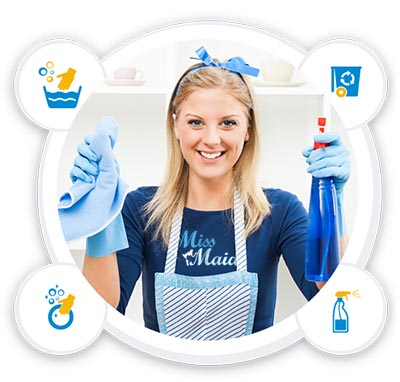 SEAMLESS SERVICE WITH GUARANTEED QUALITY
Enjoy our residential, commercial and specialized cleaning services. Get your free cleaning estimate within minutes. Book in no time and get your home sparkling clean. Your valuable feedback is always greatly appreciated!